Good Quality Quilting Fabric - $10.00
Good Quilty Friends - Priceless!
One of my truly favorite things is the time that I spend with my sit n stitch buddies. They have become an extension of my family and I love them. Where else would you find someone who understands your addiction and doesn't even suggest a 12 step program. They rejoice with me when I rejoice and cry with me when I cry and get mad for me when someone treats me badly. They ooh and ahh at all of my quilting efforts even the bad ones, and they are always ready to lend a rotary cutter, or a ruler when my crazy life makes me dash madly around trying to get out of the house after working all day, so I can get my weekly fix of quilty talk and destressing.
Thanks guys for being there for me!
You are one of my favorite things!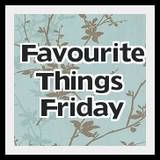 If you want to join in the fund and share your favorite things, hop on over to Shay's Place - Quilting in my Pajama's and add your own link.