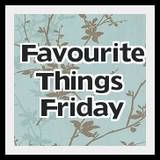 Those who don't understand small town life, tend to call it boring. I call it peaceful. Last Sunday we had nothing better to do than take a drive down the coast. Hwy 98 runs down the gulf coast and gives you a wonderful view of Apalachee Bay. We spent a great sun filled afternoon sitting on a dock and then we drove a little further to the quaint town of Carrabelle, known for its marina and fishing tournaments.
Friends of ours have opened a small Bar & Grille that is right on the water and you can sit and watch the boats on the Carrabelle River. The food was great and the view "priceless".
One of my favorite things is sitting on the water on a lazy sunny Florida afternoon.
Want to join in? Go on over to "Quilting in My Pajamas" to share your favorite thing. Join us at "Favorite Things Friday" and post a link to your favorite things. Thanks
Shay
for hosting this link party.