My post today is about my favorite thing to use to do my least favorite thing. UnSew! UGH!!
I am not a total perfectionist when it comes to piecing. If I cut off points or my seams don't nest perfectly, I look at the square and say " Could I see this from the back of a moving horse?" If the answer is no, then I will probably leave it the way it is, depending on the purpose of the quilt and my mood at the time. But everyone who sews knows, that there are times when you just have to unsew.
Well on a road trip a few years ago, I found this!
It is a cheap seam ripper, mounted in a hand carved polished handle. It is so much easier to work with because of it's longer handle. I love it and it is one of my favorite quilting tools.
Have a great weekend and if you haven't joined in, think about linking up with us at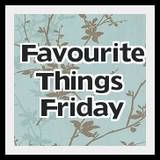 Shay at Quilting in My Pajamas, host our weekly link party and we appreciate her. Come join us!